About Us
---
Dave Porada, President
David Porada is President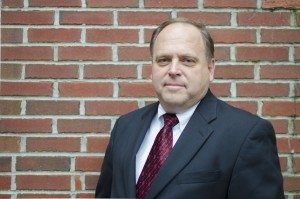 and Owner of Porada Electric, LLC, and has acquired more than 38 years of experience in the commercial, industrial and residential electrical business in the Greater Pittsburgh area. Born and raised in the western suburbs of Pittsburgh, Dave began as an electrician's helper while still in high school. Dave gained extensive experience while working in the field as an electrician/foreman while also earning his AST as an electrical technician from the Dean Institute of Technology. He subsequently took on the responsibilities of design and project management.
Dave has been designing and managing electrical and data capabilities for office spaces for nearly 20 years. Over the last 30 years, Dave has developed long-standing relationships with many contractors, owners and property management companies, a vast majority Porada Electric still partners with today.
Our Vision
Coupled with the work ethic and set of values instilled in him by his father, a life-long tradesman, Dave Porada wanted to utilize his knowledge and experience to start his own company, a long-time dream. In 2010, Dave did just that, with a specific set of goals and values in mind:
Porada Electric is committed to providing the highest quality product and service for their customers now and for years to come. No matter the scope of the project or whether the customer is a homeowner or large institution, all services will be performed at a fair price.
Porada Electric endeavors to foster lasting, mutually-beneficial relationships with each and every customer.
These relationships are accomplished by using a well-managed, highly skilled, experienced work force and top-notch vendors. Porada Electric's dedicated employees are extensively trained, afford a great attention to detail and have decades of experience.
Porada Electric is committed to superior service, a quick response time, and a proven track record of meeting deadlines. Porada Electric strives to do what they say they are going to do.
Porada Electric understands the value of each and every property serviced and takes great care while on the jobsite.
Porada Electric is dedicated to taking good care of their employees and their families, with ample benefit packages, as well as helping those in the community in need.
Contact Us
For more information about our company and the electrical services we provide, we encourage you to contact us via our web form or give us a call at 412-264-2300.
Greater Pittsburgh Area, Robinson Township, Moon Township, Cranberry Township, Sewickley